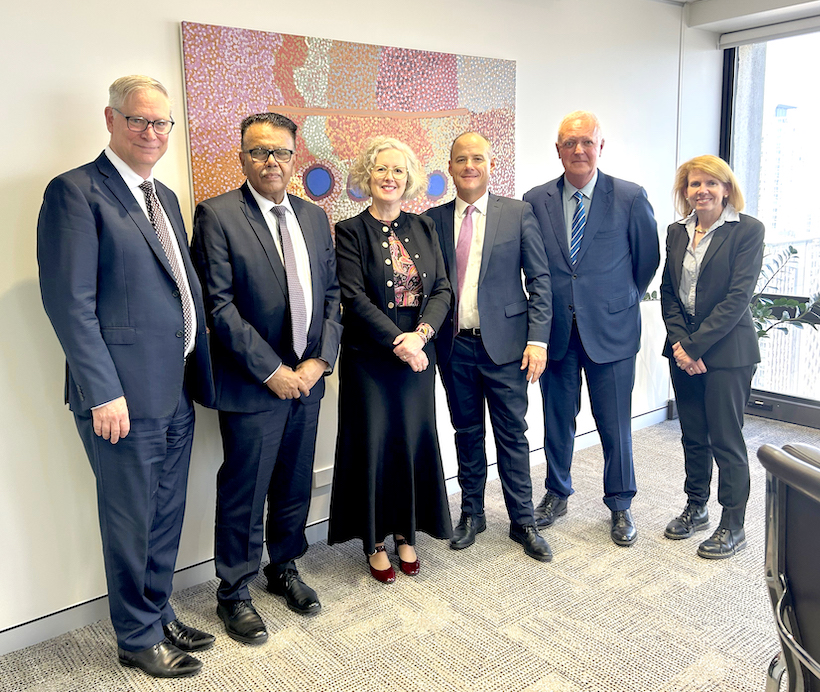 Matthew Brady KC of Higgins Chambers hosted a lunch in chambers this week for the Chief Justices of Queensland and Nauru.  Matthew sits as a part-time judge of the Supreme Court of Nauru.
Also present at the lunch were Damien O'Brien KC (president Bar Association of Queensland), Andrew Crowe KC (Chair of the Qld Bar's South Pacific Legal Education Committee) and Amelia Wheatley KC (who also sits part-time in Nauru).  The working lunch was an opportunity for those present to discuss matters relating to legal education and judicial affairs in the South Pacific generally, and Nauru in particular.
In the photo are (L-R) Matthew Brady KC, Khan ACJ, Bowskill CJ, Damien O'Brien KC, Andrew Crowe KC and Amelia Wheatley KC.