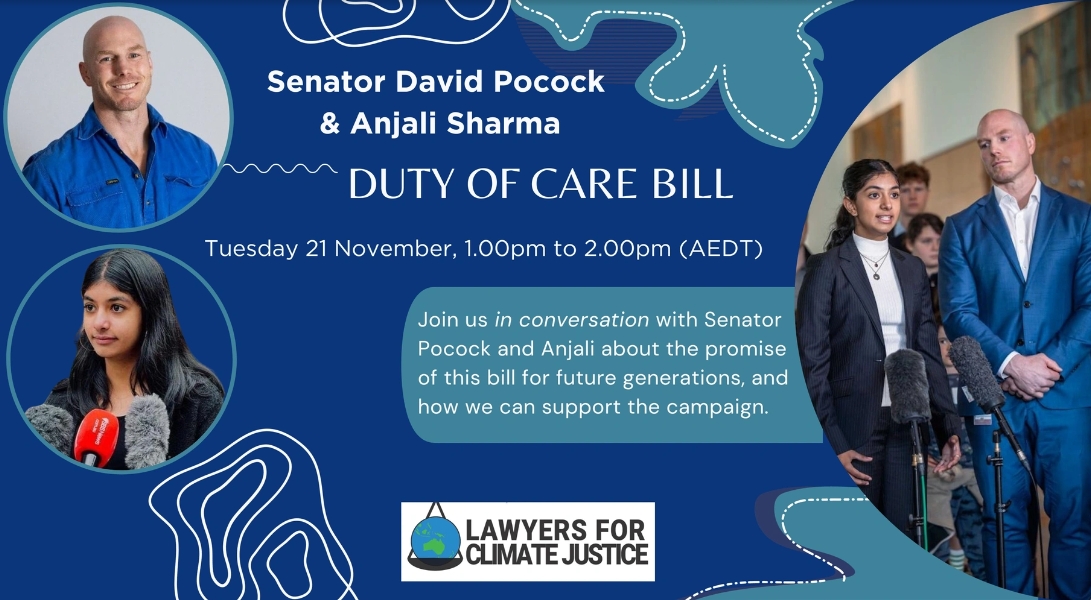 On 21 November 2023 Lawyers for Climate Justice Australia (L4CJA) held  a webinar on Senator David Pocock's Bill, the Climate Change Amendment (Duty of Care and Intergenerational Climate Equity) Bill 2023.
Senator Pocock was joined by Anjali (Anj) Sharma, who was the lead litigant in the groundbreaking case of Sharma v Minister for the Environment in 2021, which was overturned on appeal by the federal government. Senator Pocock and Anjali have joined forces to campaign for a duty of care to be embedded in statute.
This event was an opportunity to hear directly from Senator Pocock and Anjali about their shared vision for a statutory duty of care to protect Australian children from climate change harm.
You can read more (and sign the petition) here.
A recording is available on Youtube at the following link: